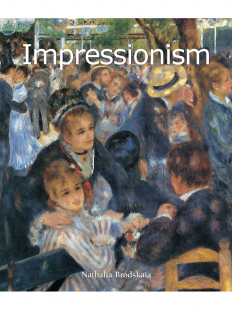 Art of Century - Impressionism
作者 :
Nathalia Brodskaïa
出版社 :
提取碼 :
793264
分類 :
檔案大小 :
35.31Mb
US$8.99

"I paint what I see and not what it pleases others to see." What other words than these of Édouard Manet, seemingly so different from the sentiments of Monet or Renoir, could best define the Impressionist movement? Without a doubt, this singularity was explained when, shortly before his death, Claude Monet wrote: "I remain sorry to have been the cause of the name given to a group the majority of which did not have anything Impressionist."

In this work, Nathalia Brodskaïa examines the contradictions of this late 19th-century movement through the paradox of a group who, while forming a coherent ensemble, favoured the affirmation of artistic individuals.

Between academic art and the birth of modern, non-figurative painting, the road to recognition was long. Analysing the founding elements of the movement, the author follows, through the works of each of the artists, how the demand for individuality gave rise to modern painting.


About the author:
Nathalia Brodskaïa is a curator at the State Hermitage Museum in St. Petersburg. She has published monographs on Rousseau, Renoir, Derain, Vlaminck, and Van Dongen, as well as many books on the Fauves and Naïve Art. She is currently working on a study of French painters at the end of the 19th and beginning of the 20th century.
ISBN:
9781780428017
出版日期 :
2012-02-24