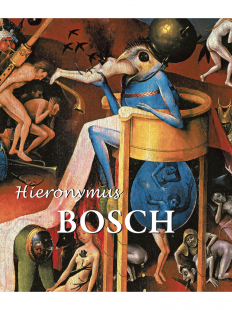 Best of - Hieronymus BOSCH
作者 :
Virginia Pitts Rembert
出版社 :
提取碼 :
207744
分類 :
檔案大小 :
38.93Mb
US$8.99

Hieronymus Bosch was painting terrifying, yet strangely likeable, monsters, long before computer games were invented, often with a touch of humour. His works are assertive statements about the mental dangers that befall those who abandon the teachings of Christ. With a life that spanned from 1450 to 1516, Bosch was born at the height of the Renaissance and witnessed its wars of religion. Medieval traditions and values were crumbling, thrusting man into a new universe where faith had lost some of its power and much of its magic.

Bosch set out to warn doubters of the perils awaiting all and any who lost their faith in God. Believing that everyone had to make their own moral choices, he focused on themes of hell, heaven and lust. He brilliantly exploited the symbolism of a wide range of fruits and plants to lend sexual overtones to his themes.


About the author:
Virginia Pitts Rembert is Professor Emeritus and holds the Chair of History at the University of Alabama. She is an established authority on 15th- and 20th-century painting who strikes fascinating parallels between, say, Bosch and Mondrian at the lectern and in literature.
ISBN:
9781780427485
出版日期 :
2012-02-17