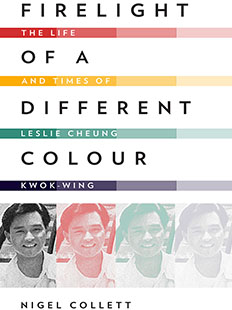 Firelight of a Different Colour: The Life and Times of Leslie Cheung Kwok-wing
作者 :
Collett Nigel
出版社 :
提取碼 :
527203
分類 :
US$9.99
reference price: USD9.99

When Leslie Cheung Kwok-wing threw himself to his death from the terrace of Hong Kong's Mandarin Oriental Hotel in 2003, he was the greatest star of his generation in the city. A performer loved for his character as much as for his magic as an entertainer, his death sent shock waves across Asia and amongst Asian populations around the world. Despite the fact that he was openly gay, he was adored, and remains adored, by multitudes in societies where his sexual orientation remains a little-discussed taboo. Firelight of a Different Colour traces Leslie's story from birth in 1950s Hong Kong to his death during the city's crippling SARS epidemic. Through initial struggles to gain a foothold in TV and the nascent world of Cantopop, he achieved final success as a megastar of music and the big screen and held that position for nearly two decades. At the forefront of almost all the cultural changes Hong Kong saw during his lifetime, Leslie came to embody the unique spirit of the city. No Western performer can boast so widespread an influence across so many arts. Firelight of a Different Colour commemorates a life that continues to amaze and inspire.
ISBN:
9789881554208
出版日期 :
2016-09-09